NOVIAS

is a collection of images that I have acquired, found,
or have photographed for over 24 years.

Many of the images from the NOVIA project
are now available as an iBook.
This iBook includes 40 pages of images as well as a short video that
centers around bridal dress shoots on the grounds of the McNay Art Museum in San Antonio,
as well as the Mecom Fountain near the Museum of Fine Arts, Houston.

For those who don't have an iPad, or prefer hard copy, there is also an on-demand magazine version featuring selections from the iBook.

The initial design of this project was completed September 2014 by the BOOK MACHINE project.
My design collaborator was Andres Garcia.


What was a celebration of a ceremony is now a ceremony of a celebration.
Tradition has become fantasy and the representation of an illusionary ideal.



Large panoramic of wedding gown (2013)


Finger-tips (2010)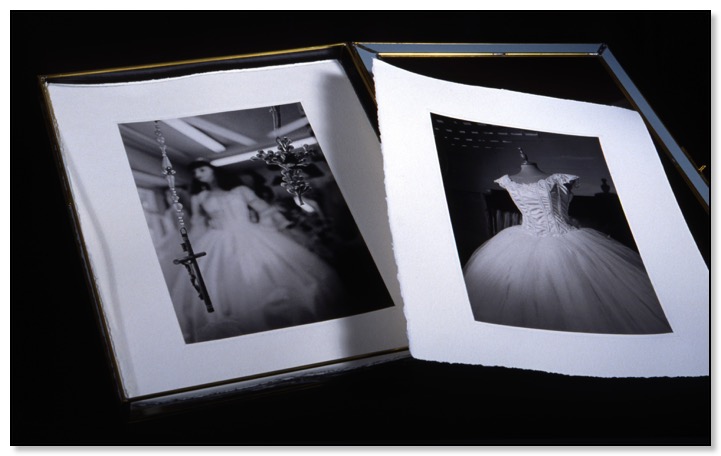 NOVIA Wedding Momento Box (2003)



Archival ink-jet prints mounted on embossed watercolor paper,
photographic prints on re-adhesion paper,
as well as face mounted Fuji Crystal Archival prints
are the source material for this book and video project.